Should you wear a cycle helmet?
RIDING GEAR & PROTECTION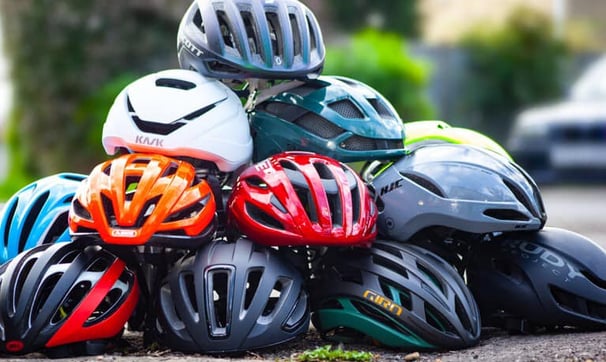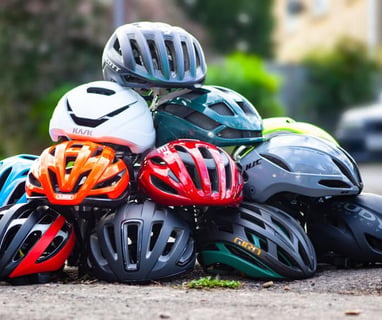 So when it comes to it, the choice is yours. But are you going to make the decision being an ill informed, or would you be happy to do a little research on that mobile device you are probably reading this blog on? I for one would love it of you spent half an hour following some links iv added in this blog and maybe look for a helet that fits your style or a newer version with some new technology.
Should you wear a helmet?
"You only have one brain!"
So should you?
Let's start this off with some cycling helmet anatomy, design, and materials, and talk about what a helmet is used for.
Cycle helmets work by helping to dissipate the force of an impact in an accident/crash. The construction of a polystyrene form with a hard plastic outer shell is designed to compress to act as a shock absorber.
After the damage has occurred the helmet must be replaced as the protective qualities will be greatly diminished and will not be able to effectively protect the rider in another impact.
The humble cycle helmet
may just look like a lump of plastic, foam, and nylon straps affixed on top of your head, but it's a very specific amalgamation of many things that makes it what it is and helps it do its job.
There's such a huge range to choose from in 2023, and it can become a daunting task to find a suitable helmet. This can be a reason why so many just don't do it and Go and Cycle without a cycling helmet. Please don't let this dissuade you though give wearing a helmet a good thought before you say no.
I think it begins with one of those age-old questions such as, should you wear a seat belt? Let's try and tackle this subject with a bit of finesse and understanding from both sides of the story.
Back in the day (the mid-90s) I was zooming around the streets of my local area thinking I was Steve Peat or Rob Warner hopping off curbs like Martyn Ashton and dodging traffic like nobody's business and did I wear a helmet "HELL NO" I was way too cool for that, considering what the helmet tech was like back then.
Luckily enough I had managed to get through most of the 90s and early noughties without incident. Since those days though, helmet tech had come on leaps and bounds, and by 2005 and I had started to follow in the footsteps of my favorite riders, and I actually wore a helmet whilst riding and I haven't looked back since!
I have worn many styles and many brands over the years and have never really found one brand that has worked for my pea-pod-shaped noggin.
Again another reason why people just give up and ride without a helmet, I did prefer a skater helmet for a while back in 2015 from TSG the evolution. This suited me not only as my riding at the time was more street trials, dirt jumps, and skate parks but I was able to use it whilst commuting and it didn't look out of place.
Fast forward to 2023, and boy are we spoilt for choice the tech now has surpassed my greatest expectations of 2005 with the likes of Mips to S.E.R.T and Koroyd it looks like we are living through the best technological advances in modern history when it comes to keeping the grey matter between your ears working as it should do after impacts.
There's that belief that if you wear a tight-fitting helmet and it catches on a branch, bush, or rock when you crash there's more chance of whiplash-style injuries. Now while there is some evidence to prove this can happen the newest tech like breakaway visors and Mips along with Slip lanes allow the outer shell to slip whilst your head is cushioned by the foam forms.
I think we can all agree that the benefits of wearing a new 2023 state-of-the-art helmet a is for sure greater than say wearing a cloth cycling cap, but then the feeling of freedom and release when your flying with no restrictions and no added extras to worry about and there is a lot to say for the benefits of not having to spend £150 + on the latest tech.
So to get back to the point, should you wear a helmet?
Well, it's a personal opinion regardless if you choose to or not. After the damage has occurred the helmet must be replaced as the protective qualities will be greatly diminished and will not be able to effectively protect the rider in another impact.
But I'll end on one quote "You only have one brain!"
M Callaghan